2017: A Platform Strategy year… It's has been an incredible year for Launchworks & Co. We've been fortunate to help existing and new clients unlock the power of communities and networks. Projects have ranged across retail, wholesale, manufacturing, education, health, telecoms, real estate, software, banking & payments. Thank you all!
The launch of Platform Strategy: How to unlock the power of communities & networks to grow your business was one of the highlights of 2017. Here are some key milestones of a Platform Strategy Year.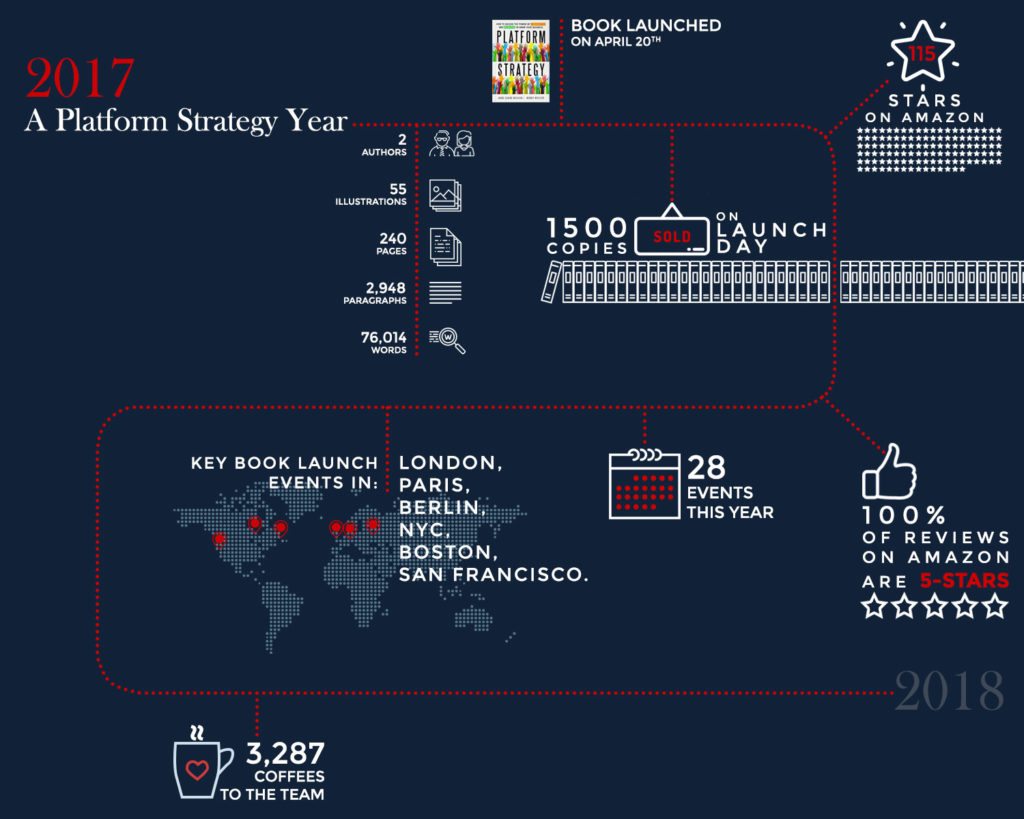 The team looks forward to welcoming new experts in London, Berlin & SF in the New Year.
Stay tuned for 2018 Launchworks & Co news.